Amazingly Beautiful Smiles
We are proud to announce the merger of Curtis orthodontics and Tipton orthodontics!
We now offer 2 convenient locations to serve our patients!
Chandler Location
2963 West Elliot Rd Suite 1 Chandler, AZ 85224
Gilbert Location
3011 S Lindsay Rd #116, Gilbert, AZ 85295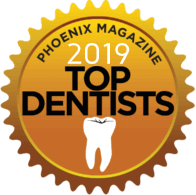 Our Mission
We at Curtis Orthodontics strive to create amazingly beautiful smiles in a comfortable, caring and high-tech environment with mind-blowing, patient-centered customer service. We seek to create long-lasting, personal relationships where we are the trusted source of information about your dental health. We will do so by providing excellent care, treatment at the right time for the right reason with integrity, honesty and a caring heart.
About Our Practice
Welcome to the orthodontic office of Alan A. Curtis, D.D.S., M.S., conveniently located in Chandler, Arizona. Dr. Alan Curtis is proud to offer outstanding orthodontic care for the entire family in a clean, relaxing atmosphere. We offer a wide range of orthodontic treatment to meet the needs and desires of each individual patient. Dr. Curtis' office is equipped with state-of-the-art technology to ensure our patients receive optimum results in the most efficient manner possible.
Our team of skilled professionals is dedicated to providing each of our patients with compassionate and individualized care they deserve. We feature a comprehensive set of orthodontic options, from traditional systems to revolutionary new technology, to ensure that we have an orthodontic solution that will be perfect for you, regardless of your age or orthodontic needs. Using our precise mix of cutting-edge technology and time-proven methods, we will work to give you a smile you can be proud of!
With quick freeway access off the 101, Curtis Orthodontics is proud to serve the Phoenix, Tempe, Ahwatukee, Mesa, Scottsdale and Chandler areas. Please contact us today!